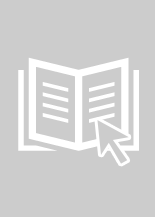 Nineteen Eighty-Four, often published as 1984, is a dystopian novel published in 1949 by English author George Orwell. The novel is set in the year 1984 when most of the world population have become victims of perpetual war, omnipresent government surveillance and propaganda.
Searching for more content…
Publisher:
[United States] : Otbebookpublishing, 2018.
Characteristics:
1 online resource text file
---
Opinion
From Library Staff
List - VaughanPL: Adult: Through the Years
VaughanPLZena
Dec 27, 2016
As relevant today as when it was written in 1984.
---
From the critics
---
Community Activity
Summary
Add a Summary
platypus101 Jul 11, 2013
Orwell had a daunting task: creating a future nearly half a century away from the time period in which he was writing. This future had to be its own complex, independent society, but it also had to be the natural end result of the totalitarianism Orwell witnessed in the communist and socialist regimes of World War II. That's part of the horror of 1984: this future is a recognizable one, even in the 21st century. It's easy to see how those in control can, through manipulation and propaganda, maintain that control simply for the sake of sating their own power hunger. It's easy to say "no one could ever tell me what to think or what to do," but the Party's use of Big Brother, the Thought Police, the Two-Minute Hate, and Doublethink make it easy to see how a person's ability to think independently and discern fiction from reality can be eroded when there is no touchstone to fact. Revising and rewriting the past to make certain that Big Brother and the Party are always correct has effectively eliminated historical accuracy. How can one think and reason in a society where everything is a fabrication?
JennComishen Jul 17, 2012
Winston, a member of the straight forward, controlled society we now live in 1984, begins to question Big Brother, along with a collegue of his. The two of them get information and try to take down Big Brother themselves, however with the help of a betrayel Big Brother catches on to their plans. Using the dark methods of Double think and the haunting room 101, both Winston and his collegue are 'barinwashed' as the rest of society is, and taken over by Big Brother
Bayside Jul 02, 2012
Nineteen Eighty-four is about a Utopian society set in that year. In this society the government controls everything, including the past, the present, the future, privacy and language. Citizens are controlled by fear and brainwashing, and are always under direct supervision by telescreens, allowing little to no privacy. The novel revolves around a member of the society by the name of Winston. Winston is a relatively average member who, throughout the course of the novel, begins to secretly rebel against his government.
Notices
Add Notices
Sexual Content: Contains sex throughout. However, it is not particularly graphic. But it is throughout. There are some sex scenes, references, prostitutes (Man has a dream about going to a 60 year old prostitute: Disturbing) Sex talk throughout.
Explore Further
Recommendations
Subject Headings

Loading...