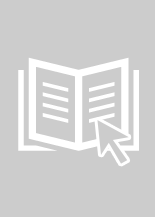 The Mortal Instruments series "Wild, thrilling, and deeply, darkly magical. An instant classic."--Lev Grossman, #1 New York Times bestselling author of the Magicians Trilogy "Reading Uprooted was like rediscovering a favorite old sweater, familiar and beloved. It feels as if it has always existed and has been waiting patiently for me to return to it."--Maggie Stiefvater, #1 New York Times bestselling author of the Shiver Trilogy "Uprooted is one of those tales you come back to over and over again because it's just that enchanting. The adventure builds with such tension that you are peeking through your hands at the end, hoping it will all be okay, and Naomi Novik delivers a conclusion that's deeply satisfying, earning a permanent space on my bookshelf that I'll revisit often."--Kevin Hearne, New York Times bestselling author of Shattered "Magical and practical, otherworldly and planted in the real, I could not stop reading this book and neither will you!"--Tamora Pierce, New York Times bestselling author of Trickster's Choice and Trickster's Queen "Uprooted by Naomi Novik is enchanting, in every sense of that fine old word. A charming and inviting story that looks unflinchingly at the strangling roots of hurt and revenge."--Robin Hobb, bestselling author of Fool's Assassin"-- Provided by publisher.
"Agnieszka loves her valley home, her quiet village, the forests and the bright shining river. But the corrupted Wood stands on the border, full of malevolent power, and its shadow lies over her life. Her people rely on the cold, driven wizard known only as the Dragon to keep its powers at bay. But he demands a terrible price for his help: one young woman handed over to serve him for ten years, a fate almost as terrible as falling to the Wood. The next choosing is fast approaching, and Agnieszka is afraid. She knows--everyone knows--that the Dragon will take Kasia: beautiful, graceful, brave Kasia, all the things Agnieszka isn't, and her dearest friend in the world. And there is no way to save her. But Agnieszka fears the wrong things. For when the Dragon comes, it is not Kasia he will choose"-- Provided by publisher.
"Naomi Novik, author of the bestselling and critically acclaimed Temeraire novels, introduces a bold new world rooted in folk stories and legends, as elemental as a Grimm fairy tale. "Every so often you come upon a story that seems like a lost tale of Grimm newly come to light. Uprooted is such a novel. Its narrative spell is confidently wrought and sympathetically cast. I might even call it bewitching."--Gregory Maguire, bestselling author of Wicked and Egg & Spoon "Our Dragon doesn't eat the girls he takes, no matter what stories they tell outside our valley. We hear them sometimes, from travelers passing through. They talk as though we were doing human sacrifice, and he were a real dragon. Of course that's not true: he may be a wizard and immortal, but he's still a man, and our fathers would band together and kill him if he wanted to eat one of us every ten years. He protects us against the Wood, and we're grateful, but not that grateful." Agnieszka loves her valley home, her quiet village, the forests and the bright shining river. But the corrupted Wood stands on the border, full of malevolent power, and its shadow lies over her life. Her people rely on the cold, driven wizard known only as the Dragon to keep its powers at bay. But he demands a terrible price for his help: one young woman handed over to serve him for ten years, a fate almost as terrible as falling to the Wood. The next choosing is fast approaching, and Agnieszka is afraid. She knows--everyone knows--that the Dragon will take Kasia: beautiful, graceful, brave Kasia, all the things Agnieszka isn't, and her dearest friend in the world. And there is no way to save her. But Agnieszka fears the wrong things. For when the Dragon comes, it is not Kasia he will choose. Advance praise for Uprooted "Uprooted has everything I love: a great heroine, new takes on old myths and legends, and surprising twists and turns. A delight."--Cassandra Clare, New York Times bestselling author of
Searching for more content…
Publisher:
New York : Del Rey, [2015]
Characteristics:
text file 1 online resource.
---
Opinion
From Library Staff
List - VaughanPL: Adult Summer Reads: Fantastic Worlds
VaughanPLAlyssia
Apr 12, 2017
Uprooted may be full of familiar tropes (a village near the woods, a magical "dragon", a damsel in a tower) but don't expect a typical fairy tale. Heavily lauded by everyone from Buzzfeed to NPR, fantasy fans won't want to pass this one up.
List - Award Winners
VaughanPLAlyssia
Apr 11, 2017
Nebula Award for Best Novel 2016
---
From the critics
---
Community Activity
Quotes
Add a Quote
---
Those the walkers carried into the Wood were less lucky. We didn't know what happened to them, but they came back out sometimes, corrupted in the worst way: smiling and cheerful, unharmed. They seemed almost themselves to anyone who didn't know them well, and you might spend half a day talking with one of them and never realize anything was wrong, until you found yourself taking up a knife and cutting off your own hand, putting out your own eyes, your own tongue, while they kept talking all the while, smiling, horrible.
"...vanishing like a statue under running water." p. 172
'Dearest," she said urgently, breathlesly, "what a brilliantly original angle [to wear a hat]--I've never seen anything like it before."
I blurted out, "Are you--are you trying to be rude?" As soon as the idea occured to me, all the odd things she'd said and done came together andmade a strange malicious sense. pp 259-260
She turned to me and said dourly, "There's always a price."
"Yes," I said, low and tired. And I didn't think we were done paying." p. 314
"...truth didn't mean anything without someone to share it with; you could shout truth into the air forever, and spend your life doing it, if someone didn't come and listen."
Summary
Add a Summary
---
Agnieszka and Kasia have been best friends throughout their childhood in the village of Dvernik, bonded by the fact that they are both Dragon-born girls. Every ten years, the Dragon—the sorcerer who protects the valley from the dark magic of the Wood—takes a seventeen-year-old girl to live with him in the Tower, and both Agnieszka and Kasia will be seventeen the year his next servant is chosen. Everyone knows that it is Kasia, beautiful, and graceful, and competent, who will be chosen. And after ten years, she will emerge from the tower rich and educated, and leave the valley forever. But when the Dragon comes to make his choice, it is not Kasia who attracts his attention.
Notices
Add Notices
---
Sexual Content: There is a little bit of sexual content, but the romance isn't really the focus of the book. Also there is an attempted rape although Agnieszka proves resourceful.
Explore Further
Recommendations
Subject Headings

Loading...